Garbage Disposal Repair and Replacement FRESNO
WE FIX, INSTALL OR REPLACE GARBAGE DISPOSALS FRESNO
We are insured and Licensed Plumbers you can trust. Need garbage disposal repair and replacement in Fresno? Call us now at 855-931-1331 for 24/7 Emergency Plumbing Service in Clovis, Fresno, Madera, Merced, Visalia, and surrounding areas.
Or you can schedule us to fix your garbage disposal through our online calendar.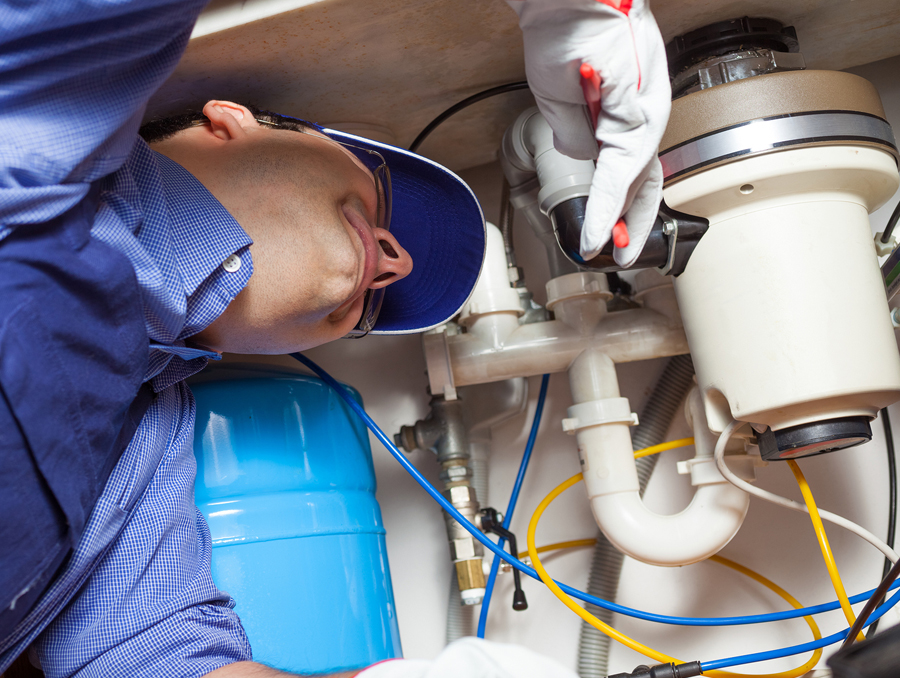 NEED GARBAGE DISPOSAL LEAK REPAIR SERVICES IN FRESNO?
Most of us rely on properly functioning garbage disposals but when you are running a business, garbage disposal plumbing service becomes a necessity. Many apartments and businesses rely on kitchen disposals to reduce the chance of clogs in the plumbing pipes by chopping up the waste before passing through the drain pipes. Apartments, schools, restaurants, hospitals, hotels, and nursing homes cannot afford kitchen downtime.
Sometimes disposals get overwhelmed with food, straws and even dishcloths. You can rely on C K Purcell Plumbing to assess, replace, repair, or install malfunctioning garbage disposals so you can get your residential kitchen or business back up and running. We care about you. We are here 24/7 for emergencies.
HOW TO FIX A GARBAGE DISPOSAL
There is nothing more important than fixing your garbage disposal leak repair quickly so that any plumbing system backup can be relieved. Do not fix this yourselves. C K Purcell Plumbing experts can repair most brands and sizes of residential and commercial garbage disposals.
OUR EMERGENCY SERVICES
Worn out seals that can cause leaks so that health concerns are not an issue.
Jams that happen when hard-to-grind food and other items cause the garbage disposal blades to malfunction.
Burned out motors that cause humming noises.
Units that do not work at all.
Units that will not drain.
WHAT HAPPENS WHEN GARBAGE DISPOSAL REPLACEMENT IS NEEDED?
Garbage Disposal Replacements are necessary when your unit cannot be properly repaired. Call 
C K Plumbing
. We are equipped to handle replacing and installing most units. Our certified technicians can make proper connections to the plumbing system and power source. Our professionals will recommend a garbage disposal that fits your needs and budget.
Please call our master technicians to handle these new garbage disposal installation; otherwise, you could be looking at kitchen health hazards. Don't delay! C K Purcell Plumbing in Fresno City services commercial properties, residences, and businesses. We are a insured and licensed plumbing/heating company offering resolutions to your garbage disposal repair and installation needs in the Fresno City and surrounding areas.
WE WILL ARRIVE IN LESS THAN 30-MINUTES.
Need garbage disposal repair and replacement in Fresno? Schedule us to fix your garbage disposal through our online calendar.